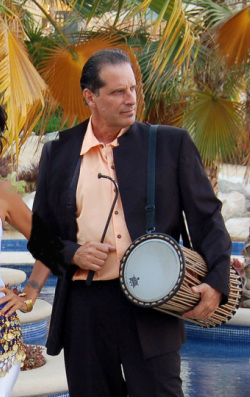 Hello and Welcome!!
I am currently establishing my business back in my hometown of Seattle, as well as travelling to perform and do workshops in Califonia, Mexico, and Arizona

I would describe myself as a professional escapist into reality because I have learned that reality is actually just one of many possible illusions. My music career began when I was born so I should begin there:
---
1950 -I was born in Seattle, Washington. My father was a veterinarian whom I rarely spent time with and my mother a talented jazz singer who had decided to raise a family instead of pursuing a career in singing. She gave me advice when I was seventeen: "Whatever profession you choose, the most important thing is that you love what you are doing, not how much money you can make" .For me it was a decision between the two things I loved the most: playing pool and music. I decided on music because nobody loses. Here is a short chronogram of my career: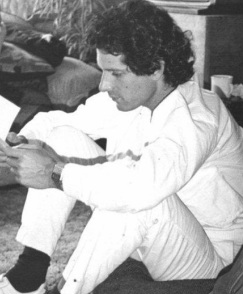 Jim Leaves For Mexico 1983
1974-76 – on the road playing drums with the Seattle based R+B Group "Shotgun
1976-80 - received a Bachelor Degree under an independent learning contract specializing in World Music and Alternative Music Education at The Evergreen State College in Olympia WA. U.S.A. . I studied there with a great musician from Zimbabwe 'Dumisani Mauraire . Here my discovery of African , East Indian music and of the Pythagorean Harp was made and the quest for developing new pathways in music education began.
1981 - received a grant from the Cornish Institute of Allied Arts in Seattle to study jazz under Jack DehJonette and another from the Banff Center in Canada to study under Ed Blackwell, Dave Holland, Lee Konitz, Don Cherry, and Carl Berger.
1982-83 - obtained a Masters (MFA) in music performance, studying world percussion at California Institute of the Arts under Jon Bergamo, Taranath Rao, Kobla Ladzepco, and played in the Jazz ensemble there under the direction of the legendary bassist Charley Hayden.
1983-1989 Shortly after graduating from Cal Arts, Frustrated with the quality of life offered to professional creative musicians in the US I moved to San Miguel de Allende, Mexico, being one of the first US citizens to receive an FM2 immigration document as a working musician , giving me legal permission to play jazz professionally in tourist areas, and distribute CDs and musical instruments. Utilizing my invention the Pythagorian Harp, East indian tablas, and Mexican ancient percussion instruments, I became one of the originators of vibrational healing music in Mexico, starting my own record company in 1988 based in San Miguel de Allende called "El Templo del Lenguaje del Ritmo y Color" (The Temple of the Language of Rhythm and Color) which distributed my music in health food stores all over Mexico.
---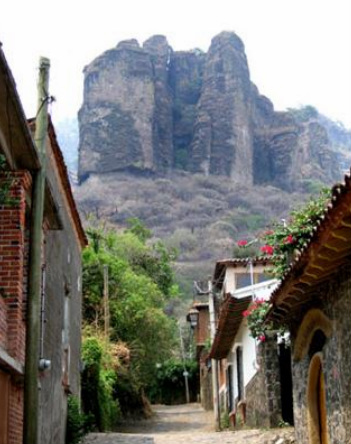 In 1990 I discovered Tepoztlan; a sacred mountain valley in Mexico with an incredible mythology relating to the birth of Quetzalcoatl (their ancient and most important deity, the Winged Serpent). Tepoztlan also has an extensive history of UFO sightings and legends of an advanced civilization there predating the Olmecs ,Toltecs, and the Aztecs. I moved to Tepoztlan and have been based here ever since, developing and refining my knowledge of the Pythagorean Harp and another ongoing project "Mandalatrece (Mandala13 ) Rhythmic Star gate" which is based on the Toltec/Mayan Calendar and synchronizes polyrhythms with the movements of the heavenly bodies. In the years that I have lived here I have participated in the development of Tepoztlan becoming an underground hub of world music culture , recovering the ancient sacred music from México, and integrating her rhythms and her instruments with the traditions of Africa, Cuba, India, Brazil, jazz, and other world cultures. Mandalatrece Productions has produced At least 10 cds representative of my collaborations with the Tepoztlan international artistic community.

---
1992 I initiated my rhythmic/solfeggio method "Talking Rhythm Reading Rhythm" , facilitating classes for 300 children of the "Orquesta Juvenil de Tepoztlan". I continue working with children till the present time, currently in a project co directed by Roxana Bentes of Brazil (a performance artist teaching the discipline of movement on stilts, and mask making) .The project is called Camino de la Esperanza ( The Way of Hope), which provides an alternative to combat drug addiction in young people. "We are combining rhythms from my project Mandalatrece, and my Talking Rhythm method, while co creating and improvising street rhythms influenced by ancient Mexican drumming and contemporary Brazilian samba schools. We perform on ecologically recycled instruments such as buckets, garbage containers etc., as well as the traditional instruments from Mexico such as the teponaztli, huehetls and caracoles" .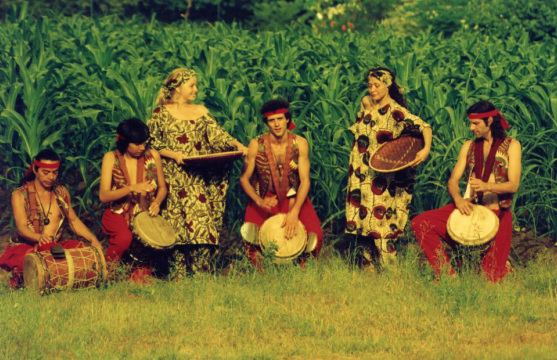 Tibwa in 93 (Jim far right)
1992 - 2003 collaborated as an ethnic percussionist with the music and dance troup "Tibwa" presenting at cultural festivals and programs on channel 11(Tha Cultural Channel in Mexico).
---
1998 - 2003 - performed in a Jazz Quartet as a drummer with the great tenor saxophonist Ed Sumerlin

2003 - 2007- performed as an ethno percussionist with the jazz/lounge group "Tatwana"

2009 - I presented Pythagorean Harp/ Mandalatrece Stargate Seminars in Brazil, invited by tha Brazilian sound therapist and teacher Sandra Sofiati

2010 - I received a grant from tha Mexican Arts Commission FONCA which funded the first well produced CD project (Cultura que Cura) featuring tha Pythagorean Harp (Kanon)
2012 - Present I have been conducting private classes and seminars treaching my rhythmic and tonal pedagogy to teachers and students alike at various schools and community centers in Mexico and in the USA: some examples - Parkside Elementary School in Austin Texas, Spontaneous Celebrations in Boston, and Matole Elementary school in Petrolia CA and in Mexico: Sabino Escuela Primaria in Tepoztlan , Bethsana Centro de Yoga in Cuernavaca, and tha Mandalatrece Studio in Tepoztlan.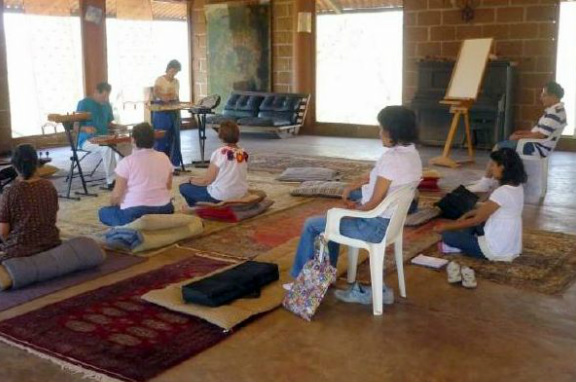 Students from Cuernavaca paticipating in a Kanon seminar in Tepoztlan
---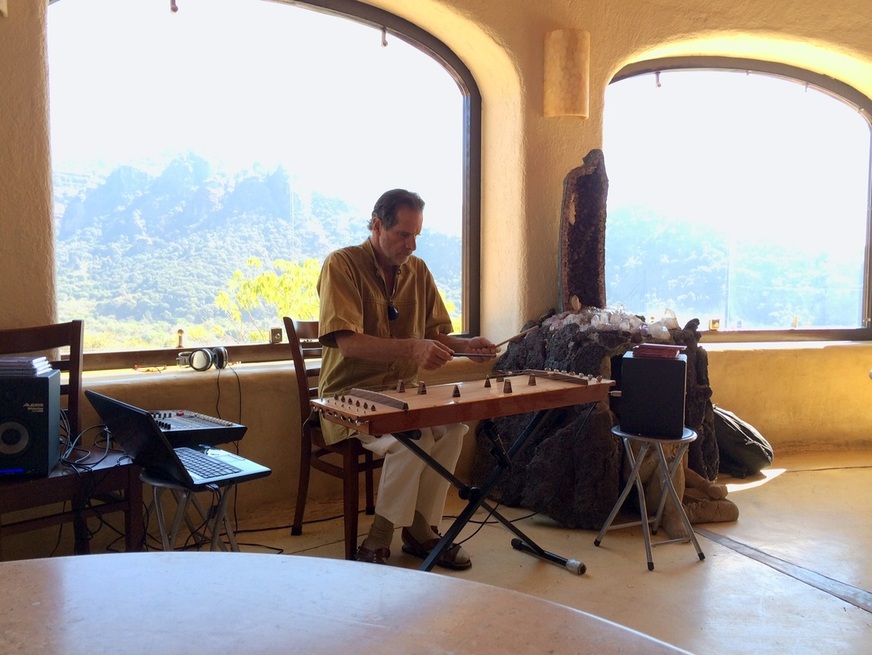 I am currently performing and lecturing each Sunday morning at a 5 star Holistic Spa - Hotel near Tepoztlan, tha "Hostal de la Luz"